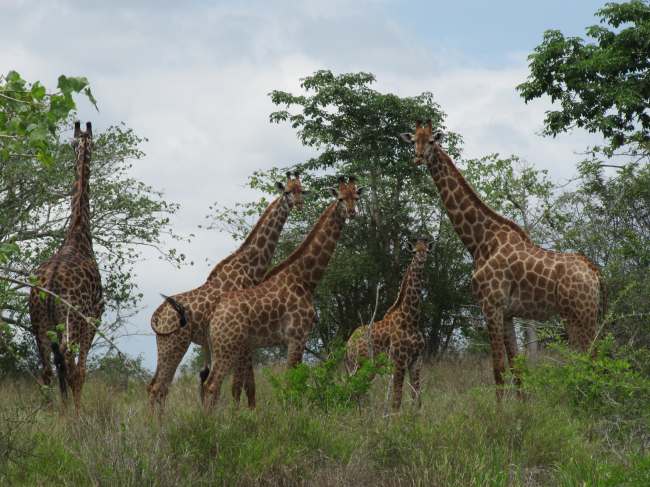 The Angolan territory is covered to 43% by forests still little explored.
Trees of valuable species can be found in the northern forests, unexplored since independence.
Nearly 150,000 hectares of eucalyptus, cypress and pine plantations are awaiting rehabilitation.
The vast and dense hydrographic network further facilitates the natural development of this sector, since flotation or boat transport is practicable.
At 15 kilometers from Lubango, capital of the province of Huíla, a tourist condominium is making a great success among people who wish to spend a few days or a weekend in total contact with nature, but having an accommodation infrastructure with everything the comfort of modern urban life. It is the Complex N. S. of Monte, embedded in the Sierra de Chela, at 2 thousand meters of altitude.
Also known as Muhonguera Lodge, the place consists of ten small houses, some with a bedroom, others with two, all with private bathroom, hot water, TV with satellite dish, double or single beds. For dining, a drink or cashew juice, typical of the region, guests have a restaurant with a capacity of up to 50 people and a bar. Another service offered is a convenience store, which sells Angolan handicrafts, African fabrics, medicinal plants and other products.
If all the houses are occupied, the visitor can camp. There is a camping area with enough space for 10 stalls, plus car parking. The tranquility is guaranteed by a modern security system and the nook provides guests with a bucolic and exotic atmosphere, made up of innumerable birds, goats, chickens and other animals.
Muhonguera is also a great base for tourists wishing to get to know the region, recognized as one of the most beautiful in the country. There you can rent a car and walk along the winding Leba Road, 15 kilometers of curves closed, the waterfall of Huíla, the Tundavala Slot with its gigantic rocks superimposed, the caves of Tchivinguiro, the Chimbolelo Farm.
The tour can end at the top of the Chela Mountain, where the town of Humpata is also full of attractions, such as the historic Boers Cemetery, the Neves dam, the lookout point and the Zootechnical Station.